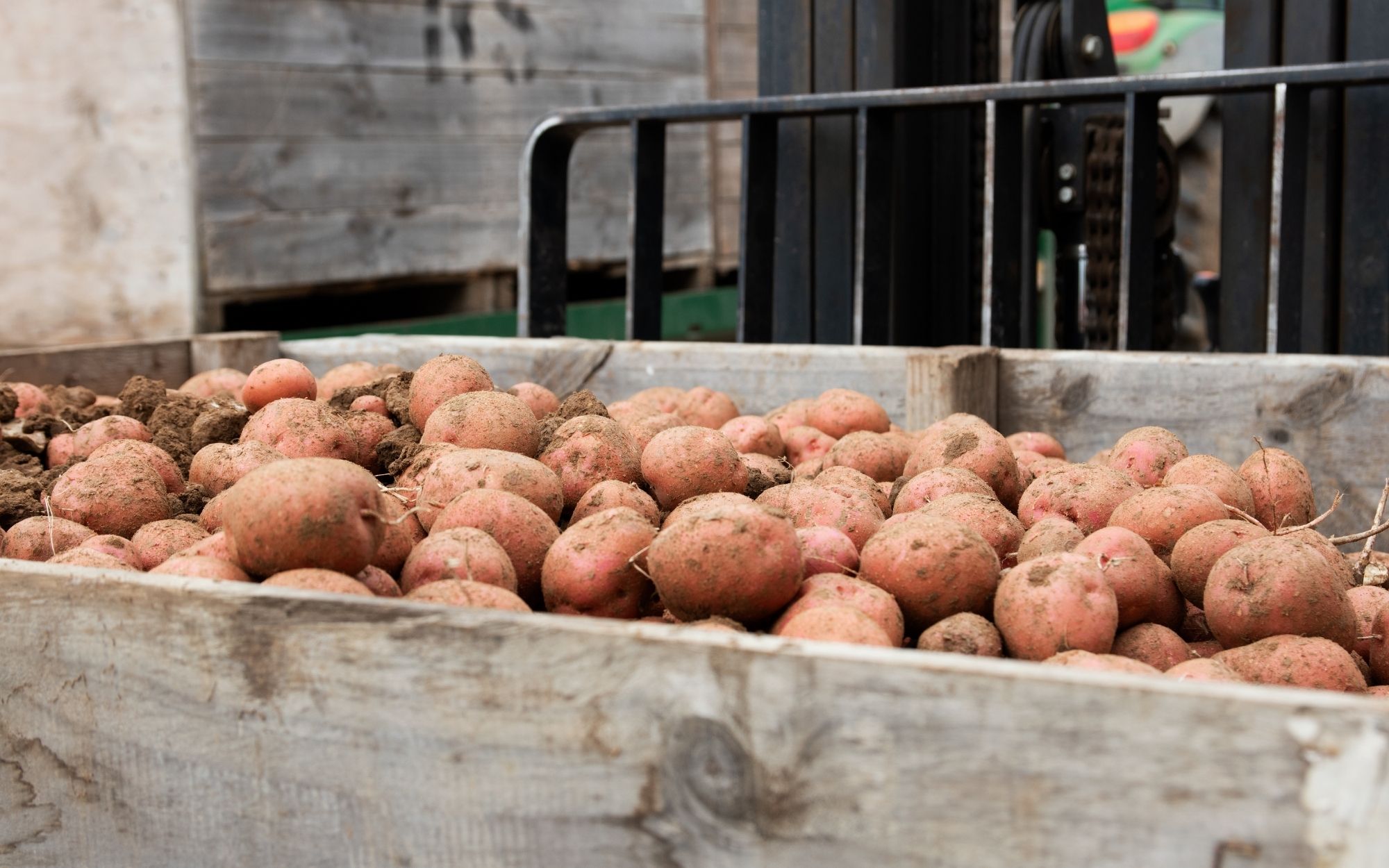 The New Year is the perfect time to take stock and review what changes you'd like to make in the year ahead. For us, this time between harvest and planting is an opportunity to put extra energy into our sustainable activity on the farm such as wild bird feeding, planting trees, and growing crops to feed the on-site Anaerobic Digestion plant.
We're also planning ahead to make sure that we grow just as much as we need, because waste is… well, wasteful! It's true at the farm here and it's true in our home – somewhere we can all start is with reducing our food waste…
The Problem
Did you know that…
In the UK we waste almost 10 million tonnes of food every year? WRAP (the people responsible for the 'Love Food Hate Waste' initiative) estimates that the contents of 1 in every 5 shopping bags are fully wasted!*
If global food waste were a country, it would have the third-biggest carbon footprint after the USA and China.
Wasted food accounts for more greenhouse gas emissions globally than all of the commercial flights we take each year.
How we're trying to reduce our waste at home – will you join us?
Planning our shopping
Do you ever wander round the supermarket and wait to see what you fancy? Or are you someone who plans their meals out ahead of time and has a strict list to follow?
Hands up – we've been known to do that vacant wandering! But, if you're hoping to reduce your food waste, it's better to be the latter. If we know what we'll be eating for the week ahead and plan the shopping list accordingly, there's less chance we forget about something at the back of the refrigerator (and our bank balance will thank us)!
But this doesn't need to be strict or meticulous, and we all need a treat or two! Sit down when you have a moment and get some recipe inspo –Click here to read some from us!
Loving our leftovers
Leftovers are a fact of life, particularly if you are cooking for one or two. But we've spotted a few excellent ways that you can use your leftover ingredients in delicious and clever ways.
A favourite recipe of ours for leftovers is our Chive & Red Onion Hash Brown recipe – onions are something that you seldom need the whole of. So, use it for your dinner, then keep the rest to one side to polish off for breakfast! This recipe is also great for those potatoes that are sprouting or a bit soft – they're still ok to eat! Just scrub or chop these bits off and you will still have delicious potatoes.
Keeping the skins on!
Lots of us are in the habit of peeling our veg before we do anything with them, but often the skin is as delicious as it is nutritious – and that's especially true of potatoes. Lots of our recipes use potatoes with the skins on. Here are some to get you going:
If you're a devoted potato peeler, Love Food Hate Waste has a great quick recipe for potato peel crisps! Sprinkle potato peelings with salt, pepper, chilli or whatever flavour takes your fancy, and pop them in the oven until golden and crispy.
So, are you going to join us in the challenge? Do let us know if you do, tag us @FairfieldsFarmCrisps on Instagram!
If you're interested in the topic and want to find out more, Love Food Hate Waste is a fantastic resource for information and top tips. We also loved Deliciously Ella's podcast on the link between food waste and climate change – click here to listen on Spotify.
*https://wrap.org.uk/resources/guide/waste-prevention-activities/food