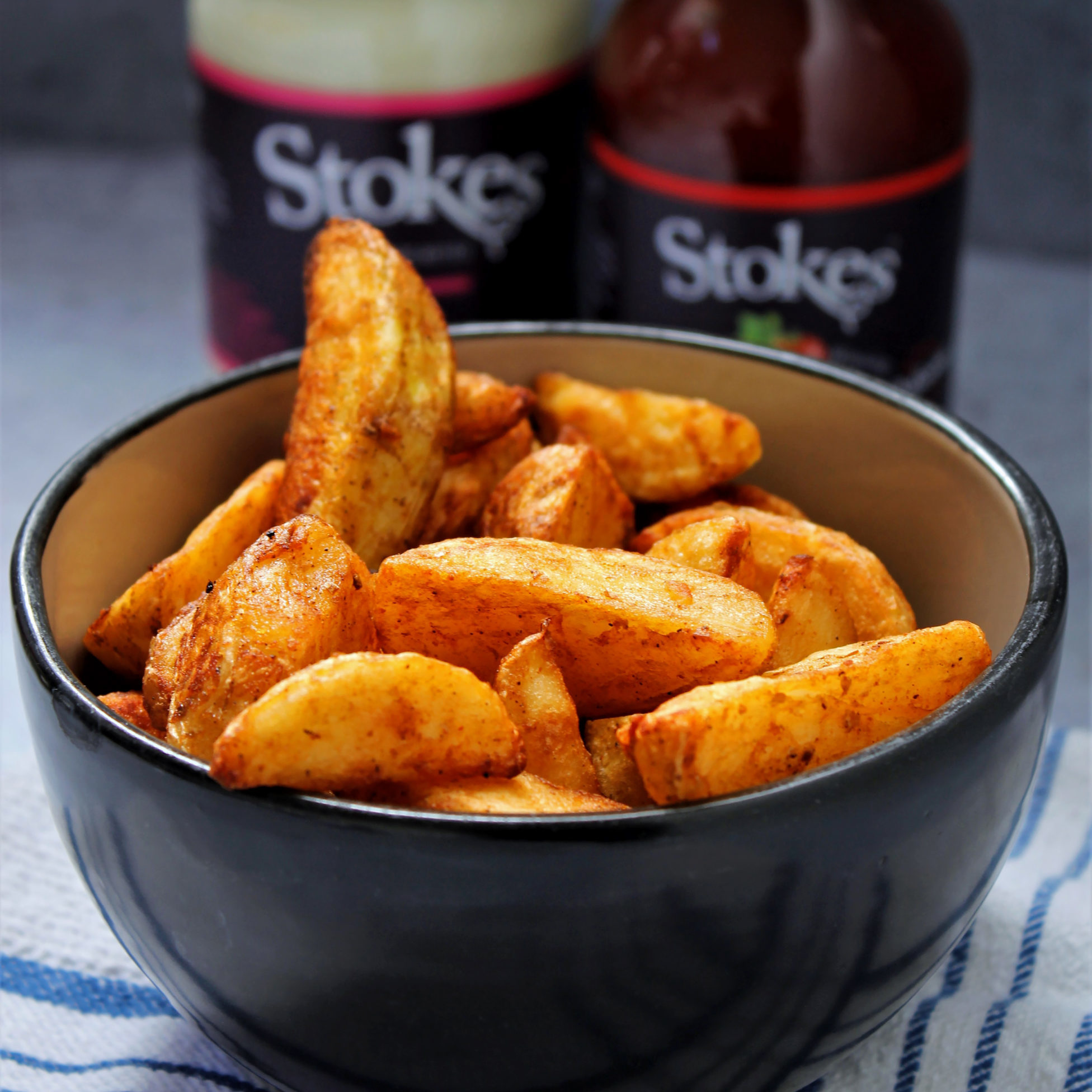 Potato wedges are a staple summer recipe to master. Perfect with picky dinners on hot days or even on a platter at a barbeque.
We have put together the ultimate recipe for wedges that are crispy on the outside and fluffy on the inside with delicious tastes of garlic and rosemary. Why not give it a go for your dinner?
Serves 4-6
INGREDIENTS
3 tablespoons butter
1 tablespoon olive oil
3 garlic cloves, minced (or 3 teaspoons garlic powder)
2 teaspoons salt
1/2 teaspoon black cracked pepper
2 tablespoons fresh chopped rosemary
METHOD
Preheat the oven to 200C
Cut the potatoes into wedges and place in a large mixing bowl (TIP:  Cut each potato in half lengthways, then cut each half in half lengthways again, and then cut each half in half lengthways again until you have 8 wedges)
Put the butter on a large baking tray and place in the oven until melted
Add the remaining ingredients to the mixing bowl and mix well
Remove the baking tray from the oven and tip the potatoes onto it
Toss the potatoes in the melted butter and ensure they are fully covered
Spread the wedges out so they are flat on the baking tray (use more than one if necessary)
Transfer the potatoes to the oven and bake until golden-brown (roughly 30 minutes).
Serve the potatoes hot from the oven.
Enjoy!
You can order a box of 6 x 750g bags of our new season baby potatoes with 3kg of baking potatoes for £15 including FREE delivery, straight from the farm to your door.
Fancy something to dip your wedges into? We are currently running a competition in partnership with Stokes Sauces which gives you the chance to win a hamper full of delicious wedge dipping sauces!
Click here to enter – competition ends Tuesday 4th August 2020.