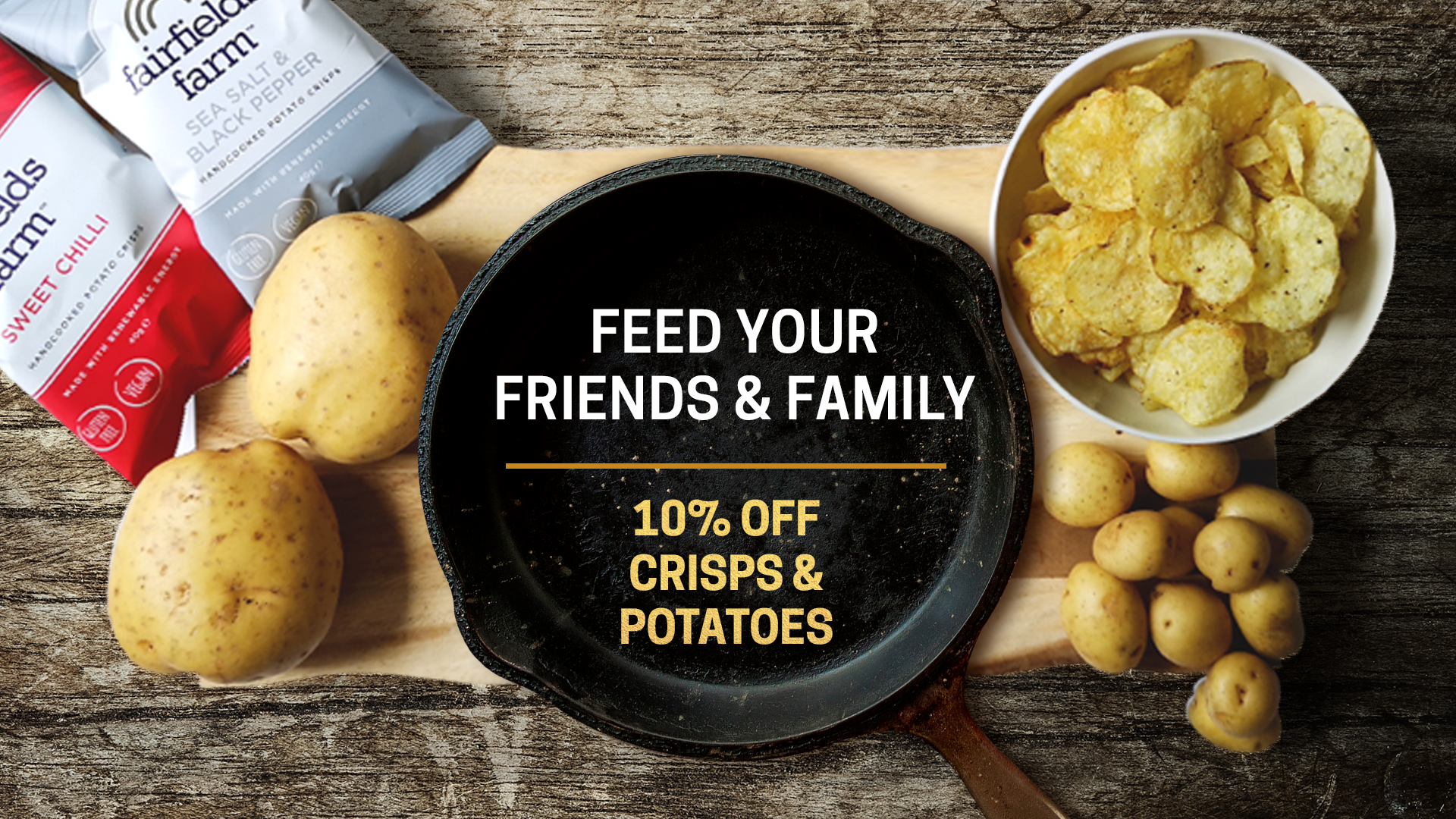 It's a party indoors and all our friends and family are invited!
Well… up to 5 of them, or one other household… but this still feels like a huge milestone in things moving back to normal!
Gone are the days of huddling under a blanket in the garden, or remembering to bring your new going out essential: a hot water bottle. Now we can entertain our loved ones from the comfort and warmth of our homes – which makes gathering for a meal even more special.
We want to help you make up for the family meals and dinner parties with friends you have missed out on, which is why we are offering 10% off everything on our website! Just use the code FYFAF10 at the checkout. Offer is valid until 17th June 2021.
STOCK UP ON FARM FRESH POTATOES
From smaller 9kg boxes of large baking potatoes for special occasions for just £11.80, to bulk buying 15kg to feed the masses for £12.70 – our online store is the place to go for locally produced, restaurant-quality potatoes delivered to your door for free.
NEED A MORE REGULAR SUPPLY?
Do you have lots of plans in the diary? Need to make sure you're always in good supply of store cupboard essentials?
Why not sign up for our NEW potato & crisps subscription service? Every month we will send you a supply of 4 delicious potato varieties as well as your choice of crisps to make sure you always have something up your sleeve to feed any last-minute guests! We are offering 15% off your first month with the code SUBSCRIPTION15.
T&Cs
Offer only valid for orders placed online at www.fairfieldsfarmcrisps.co.uk
This offer cannot be used in conjunction with any other discount codes available at that time on www.fairfieldsfarmcrisps.co.uk.
Offer is valid from Thursday 20th May to Thursday 17th June 2021.
This offer cannot be applied retrospectively.
Over 18s only.