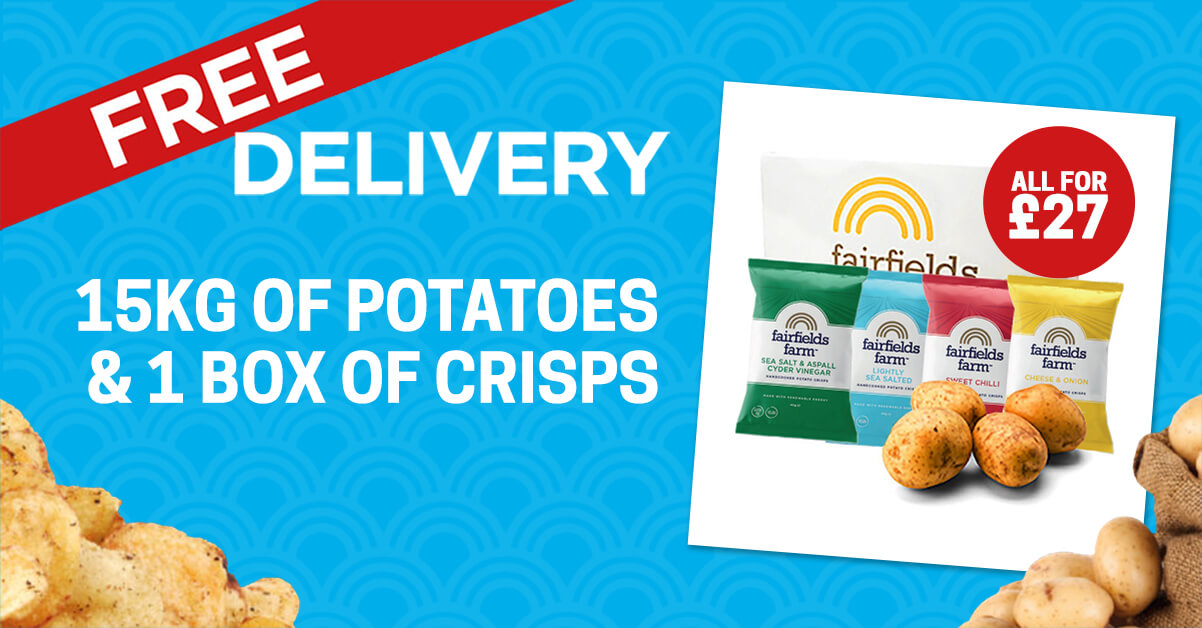 We are currently offering 15kg large washed potatoes and 24 x 40g packets of hand cooked crisps in your choice of flavour for £27 including delivery, or upgrade to 12 x 150g crisps for £30. This is a really great value offer and we wanted to show you why. We set up this offer at the start of the Coronavirus lockdown to try to help people access great quality fresh potatoes and snacks, delivered to their door for a good price at this difficult time. Read on to find out why this is a great value deal!
We've done the maths!
We have worked out that our £27 combo deal is better value than supermarket prices in terms of the cost for the individual items and the delivery.
In the supermarkets, large baking potatoes cost 83p-£1 per kilo. So 15kg potatoes would cost £12.45-£15.00 then delivery would be on top, costing a further £4.50, making our potatoes both cheaper in total and also fresher, coming direct from the farm gate.
Our 24 packs of 40g crisps, reduced to £12 in this combo deal equal 50p per packet, which is half the price of equivalent leading supermarket hand cooked 40g crisps, which retail at £1 per packet, plus ours are delivered to your door.
5 more reasons why you should choose our best value crisps and potatoes
Skip the supermarkets: you can stay safe at home and not have to carry these bulky and heavy items home from the shops. PLUS we delivery for free in just 2-4 working days!
Our crisps are vegan, gluten free and use natural flavourings
We have a very low carbon footprint on our potatoes and crisps. Find out more about our commitment to creating and using renewable energy here > 
There's no plastic – your order of crisps and potatoes will arrive in recyclable cardboard boxes.
You are supporting a British Family Farm. Read an interview with Robert and Laura here >
Order your hand cooked crisps and large washed potatoes now >