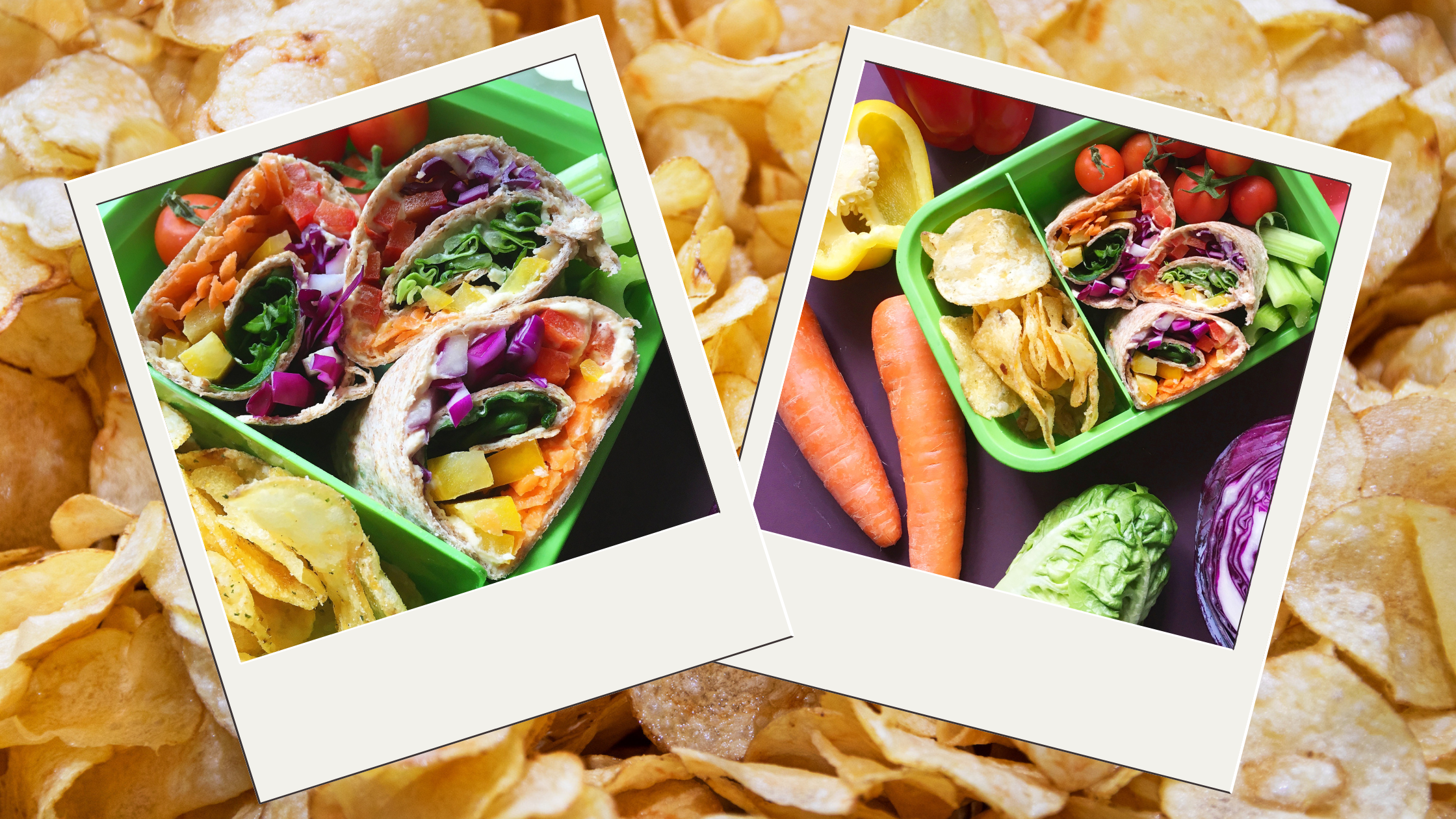 Are you participating in Veganuary?
Thousands of people are challenging themselves to go Vegan for the month, so we thought we'd share an easy go-to lunch, for some inspiration!
These rainbow wraps are healthy and delicious and perfectly accompanied by our crisps.
Rainbow Wrap Ingredients
2-3 whole grain, gluten-free wraps
½ cup baby spinach leaves
¼ yellow pepper thinly sliced
1/2 carrot cut into matchsticks
¼ red pepper thinly sliced
¼ cup shredded purple cabbage
4 tablespoons hummus
Salt and pepper to taste
Method
Prep and rinse the vegetable, so they're ready to wrap
Spread about 2 tablespoons of hummus in an even layer across each wrap
Layer the veggies (in rainbow order!) over hummus, season to taste and roll tightly.
Pair with your favourite flavour Fairfields Farm crisps!
Enjoy!
If you're trying this at home, we would LOVE to see your creation!  Don't forget to take a picture and tag us on Instagram @fairfields_farm_crisps, we might even share it on our feed!
Introducing the Fairfields Vegan Bundle
Our new Vegan bundle created exclusively for Veganuary features Lightly Salted, Salt & Vinegar, Sweet Chilli, Salt & Cracked Pepper, Bacon and Tomato and Roast Rib of Beef. This will come in both our 40g and 150g sizes.
Making a dramatic change to your diet is tough to stick to, so make sure you have go-to tasty treats to keep you on track!
Order our 12x 150g Vegan bundle here
Order our 24x 40g Vegan bundle here
Save £2 on our Lentil Bites
If you are looking for something slightly healthier, we are also offering you £2 off both delicious flavours of our Lentil Bites: Jalapeno & Lime and Tomato & Herb. With less than 99 calories per pack and totally vegan ingredients, they are the perfect guilt-free snack for Veganuary.
Order 18 x 20g packs of our Tomato & Herb Lentil Bites here
Order 18 x 20g packs of our Jalapeno & Lime Lentil Bites here