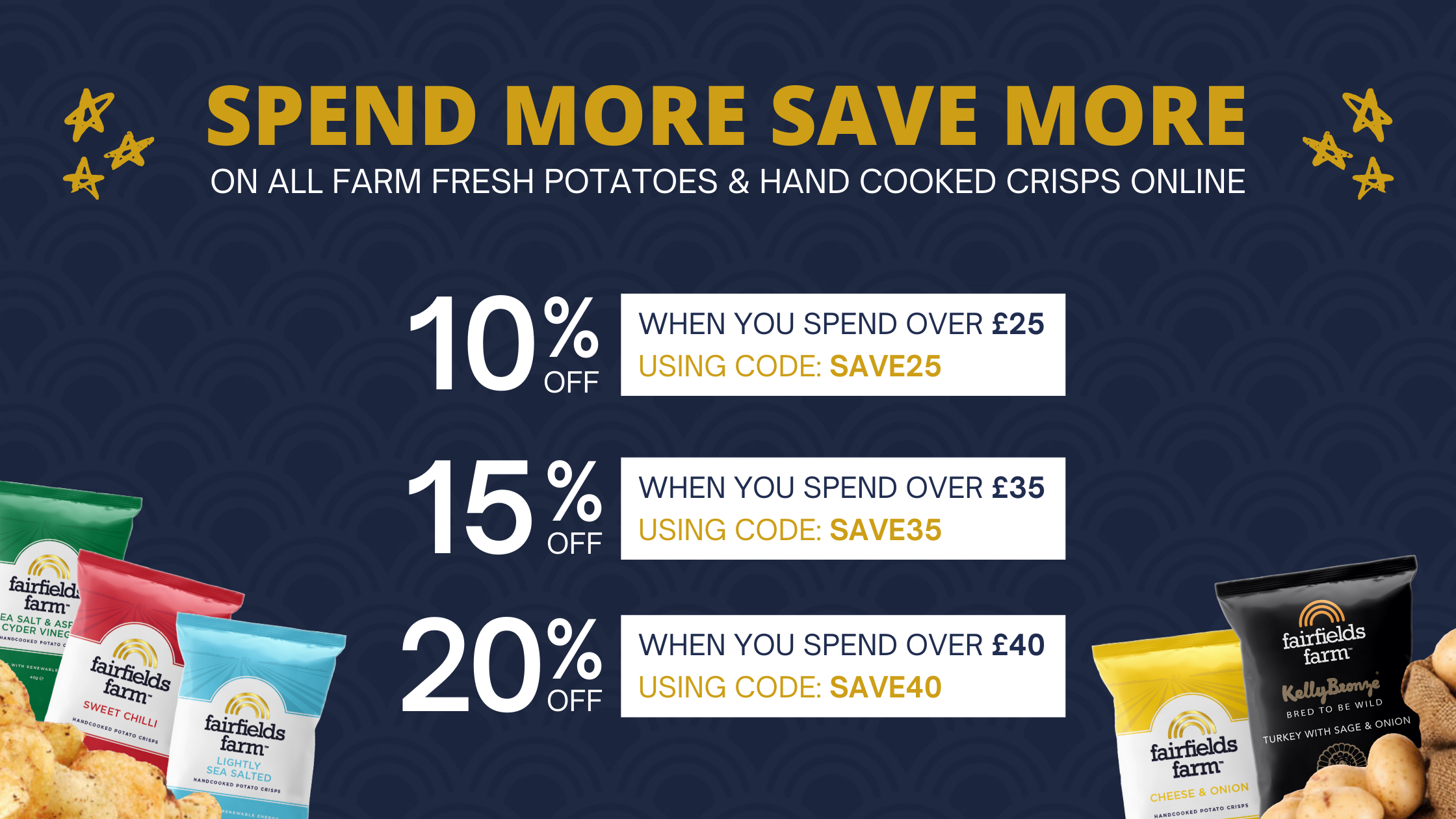 To celebrate the launch of lots of exciting new products on our online shop this November, including our Kelly Bronze crisps and new 9kg bakers box, we are offering you some seriously special offers when you shop online with us!
You could save…
10% when you spend over £25 with code SAVE25
15% when you spend over £35 with code SAVE35
20% when you spend over £40 with code SAVE40
T&Cs
Offer only valid for orders placed online at www.fairfieldsfarmcrisps.co.uk
This offer cannot be used in conjunction with any other discount codes available at that time on www.fairfieldsfarmcrisps.co.uk.
Offer is valid from Friday 13th November to Wednesday 2nd December 2020.
This offer cannot be applied retrospectively.
Over 18s only.
SHOP OUR NEW 9KG BAKERS BOX
Treat yourself to a winter warmer lunch with our delicious baking potatoes, or add some comfort to your evening meal!
Our new 9kg box of baking potatoes is the perfect size to stock up for your family.
OR START CHRISTMAS EARLY WITH OUR TURKEY WITH SAGE AND ONION CRISPS
You can order a box of 24 x 40g bags of our hand cooked crisps with the delicious taste of Kelly Bronze turkey and FREE delivery, straight from the family farm to your door.