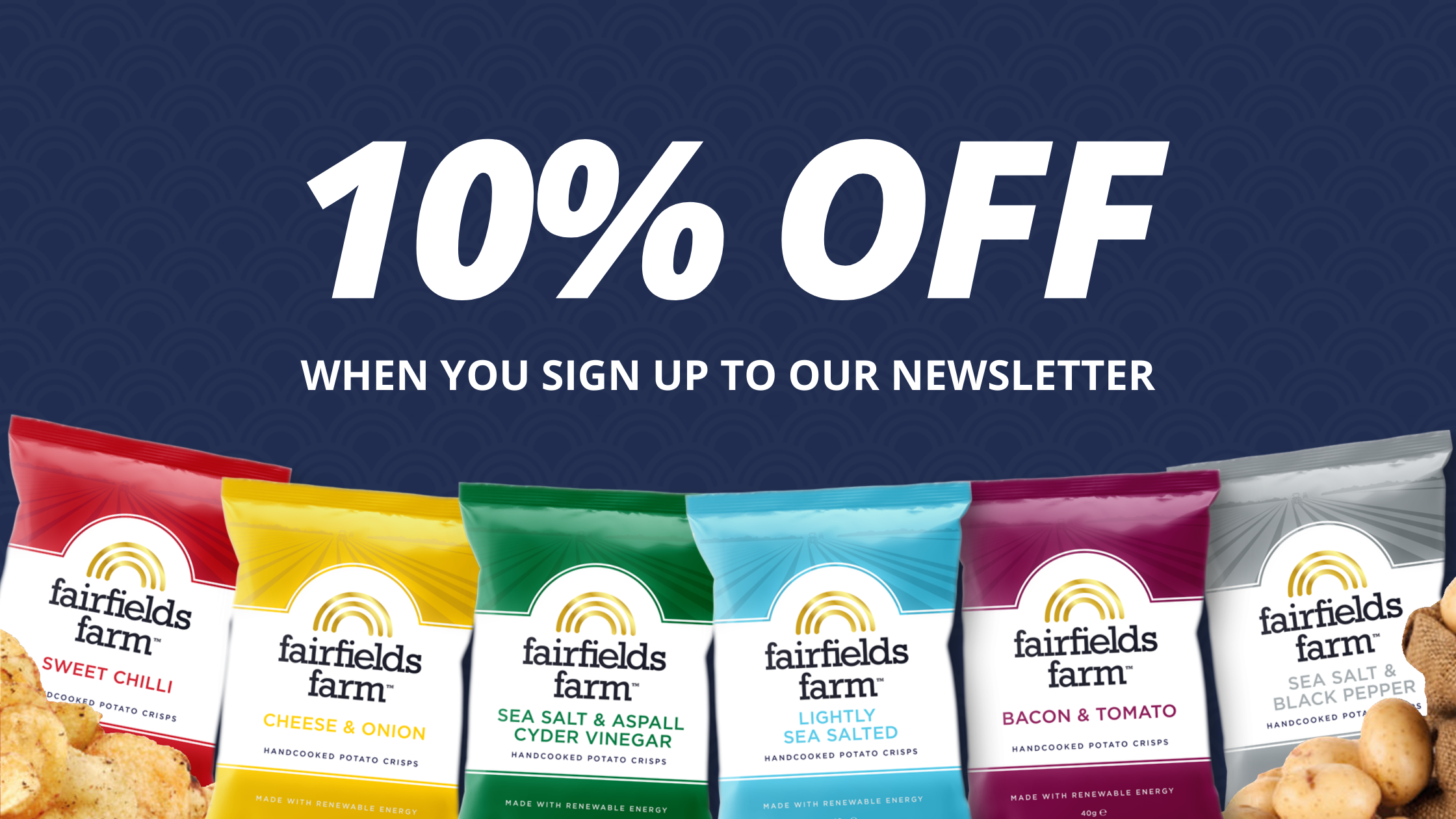 THIS OFFER HAS NOW EXPIRED BUT YOU CAN STILL SIGN UP TO OUR NEWSLETTER AT THE BOTTOM OF THIS PAGE
Fancy being the first to know about exciting competitions, exclusive offers and general happenings on the farm?
Sign up to our monthly newsletter and we will give you all this and much more, PLUS to welcome you to the Fairfields family we will offer you 10% off your next order with us!
Please note this offer is for new subscribers only, if you are already on our mailing list keep your eyes peeled for offers coming to your inbox very soon!
T&Cs FOR 10% OFF EVERYTHING
Offer is valid for new subscribers only
Offer only valid for orders placed online at www.fairfieldsfarmcrisps.co.uk
This offer cannot be used in conjunction with any other discount codes available at that time on www.fairfieldsfarmcrisps.co.uk.
Offer is valid from Friday 9th October until Monday 2nd November.
This offer cannot be applied retrospectively.
Over 18s only.