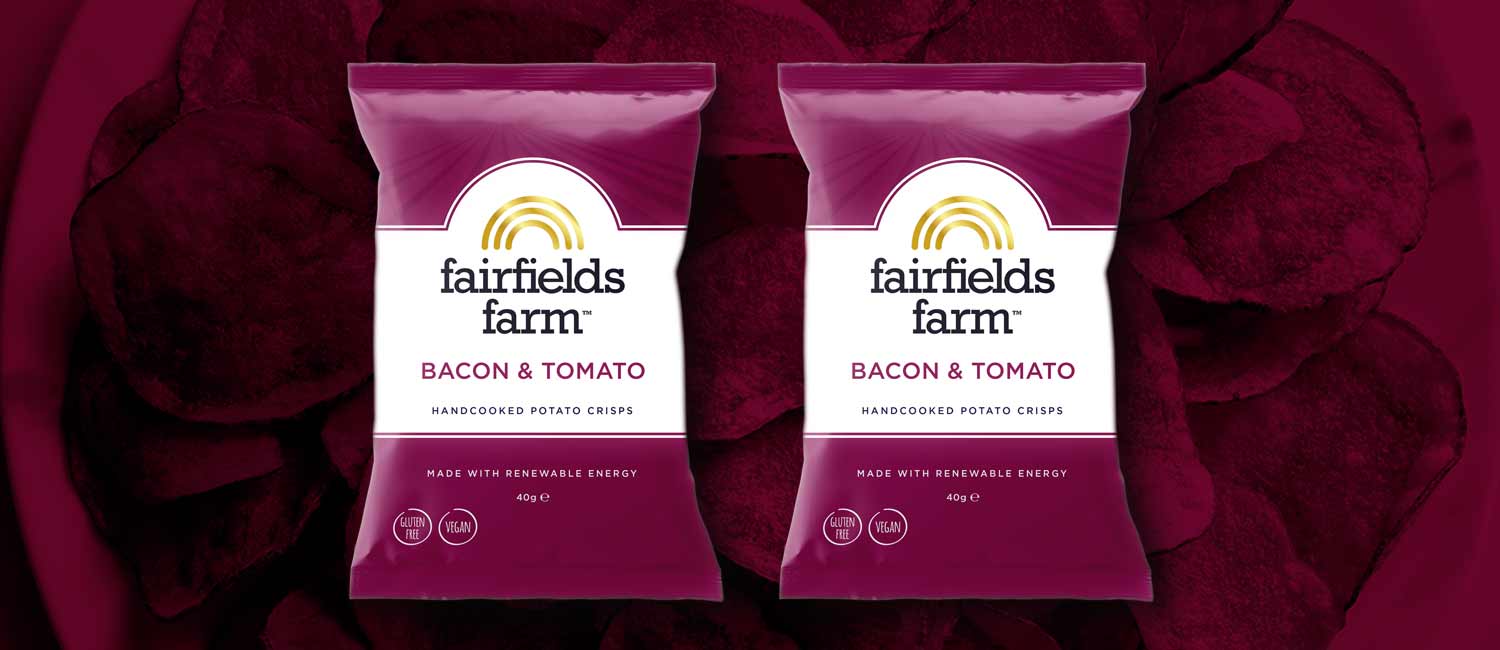 Artisan crisp brand, Fairfields Farm, has just unveiled its latest hand-cooked crisp flavour, Bacon & Tomato, a punchy, flavoursome and vegan-friendly new snack.
Fairfields Farm's Bacon & Tomato is the first new flavour following the artisan crisp company's recent rebrand and is a delicious combination of subtle bacon flavours with a sweet and tangy tomato aftertaste.
Bacon & Tomato is also its first vegan-friendly 'meaty' flavour and aims to target a range of customers looking for vegan and gluten free snacks. "We are very excited about this new launch," explains Laura Strathern, co-founder of Fairfields Farm. "The flavours are really delicious and distinct and we know they will appeal hugely to our vegan and vegetarian clientele who often seek out more unusual flavours when it comes to snacking. We're sure our customers will love it."
All Fairfields Farm products are made on the farm in its own, purpose-built crisp factory. Bacon & Tomato joins the other flavours in the Fairfields Farm range which includes: Lightly Sea Salted, Sea Salt & Aspall Cyder Vinegar, Cheese & Onion, Sweet Chilli and Sea Salt & Black Pepper.
Bacon & Tomato will launch into Co-op stores nationwide and will also be available to delis, farm shops and independent retailers as well as pubs, bars and foodservice. RRP 80p – £1.00 per 40g bag.