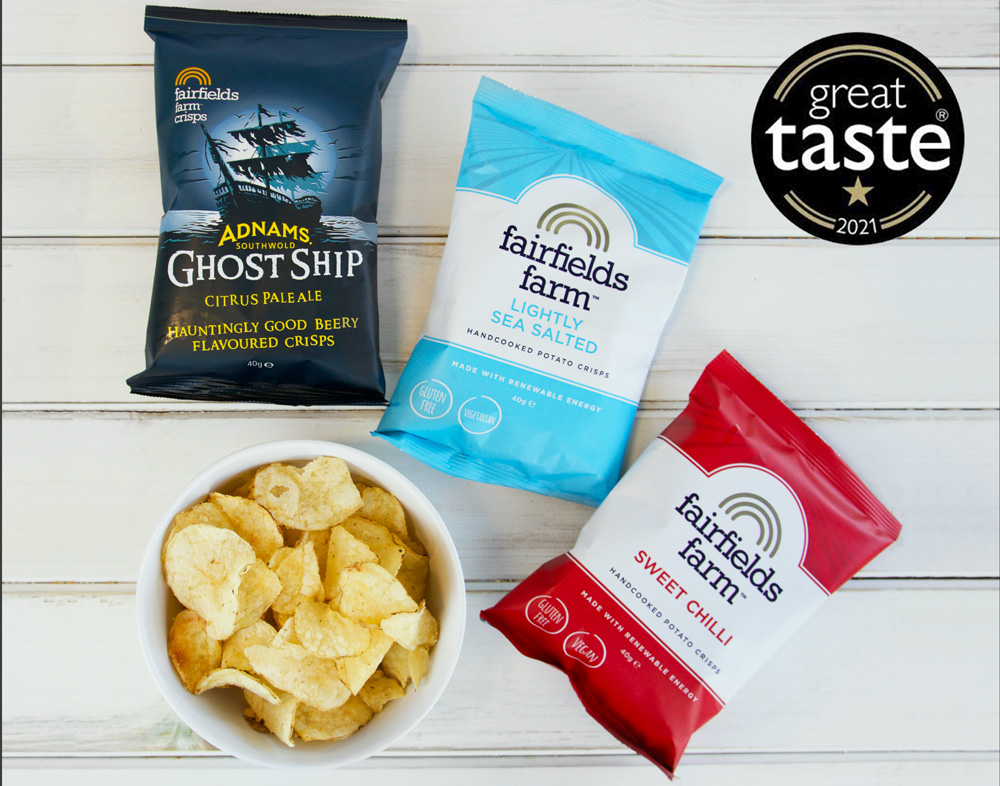 We were delighted to find out that we have won no fewer than THREE Great Taste Awards this year. If you aren't aware of these awards, they are the Oscars of the food world and are a real badge of honour.
Here's what the judges had to say:
Fairfields Farm Lightly Sea Salted (1 Star)
Judge's comment: An evenly-cut crisp, with a lovely crunchy texture. Seasoning is well distributed and just spot on, emphasising the underlying potato flavour and helping it persist on the palate.
Fairfields Farm Sweet Chilli (1 Star)
Judge's comment: Some sweet chilli products lack depth of flavour but these don't. They have real integrity.
Judge's comment: Incredibly moreish… we couldn't stop eating them.
Fairfields Farm Adnams Ghost Ship (1 Star)
Judge's comment: Judges were fairly taken back by the pale ale flavour – It really tastes like pale ale.
Judge's comment: We found ourselves reaching for more… original, fun and tasty.
To try the range of award winning crisps and the rest of our great flavours yourself, head to https://fairfieldsfarmcrisps.co.uk/shop/ and order yours today!
All available for one time purchase and on subscription!