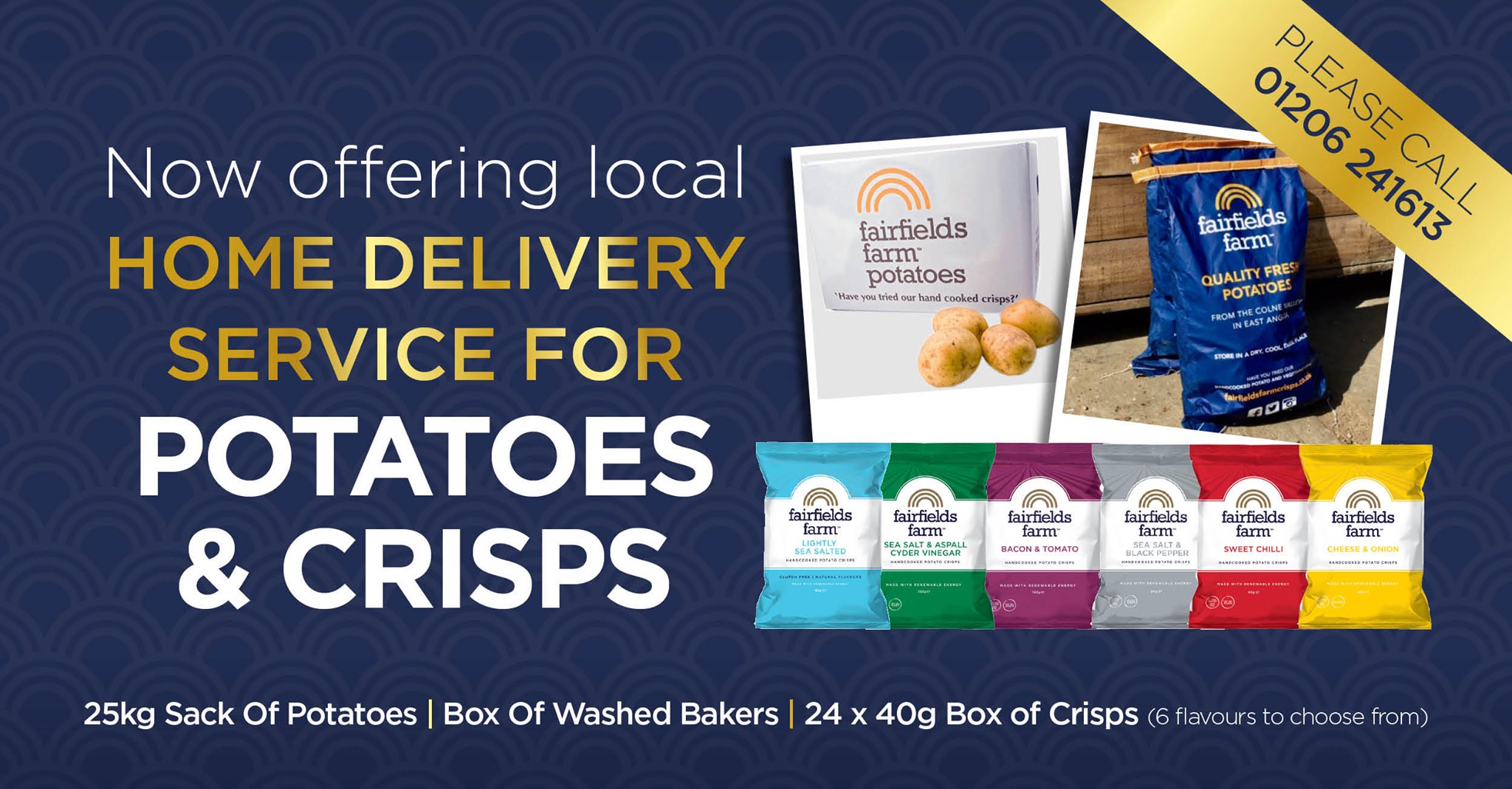 Potato producer and crisp maker, Fairfields Farm is responding to the Corona Virus by starting a new free home delivery service to help serve the local community.
Offering sacks and boxes of potatoes, as well as its hand-cooked crisps, Fairfields Farm is working hard 7 days a week to meet the growing demand for basics that can't be found in the supermarkets.
"We wanted to do something to help and thought home delivery would be a good idea. Since launching, we have been so busy with our home delivery service around the local area," explains Laura Strathern, co-founder of Fairfields Farm. "I have used social media and local village groups to promote it and now word has spread further into town."
Laura explains that they seem to be the only place locally that has potatoes, so many people who are in isolation are calling them to provide much-needed essentials.
"We are so happy to be able to do something to help and to serve our community," continues Laura. "Things on the farm are also really busy, with the team out planting for the new season."
Fairfields Farm is offering local delivery of 25kg sacks of potatoes, 15kg boxes of bakers, and 24 x 40g boxes of crisps.