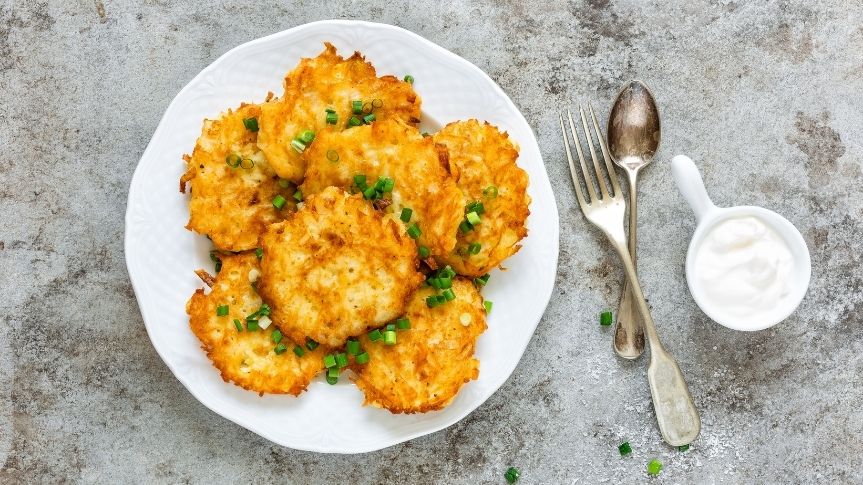 Potato Pancakes originate from Poland and are great on their own or as a side dish. You can add to the flavour of your pancakes in a variety of ways, just add any vegetables you have leftover in the cupboard! You'll find it best to serve them hot, dolloped with sour cream.
Serves 6
INGREDIENTS
6 medium potatoes, peeled (you can use our baking, chipping or roasting potatoes)
2 eggs
1 onion, finely chopped
1/4 cup plain flour
Salt and pepper to taste
Vegetable oil
METHOD
Finely grate potatoes and drain any liquid by wrapping in a clean tea towel and wringing out.
Place potatoes in a large bowl.
Add the egg, onion, flour, salt, pepper and garlic powder; mix well.
In a large skillet heat the oil over a medium heat.
Drop batter by 1/4 cupfuls; press lightly to flatten.
Fry until golden brown on both sides.
 Enjoy!
FARM FRESH POTATOES AND HANDCOOKED CRISPS DELIVERED TO YOU
Did you know that you can order our potatoes and crisps from our farm to your door when you order direct through our website?