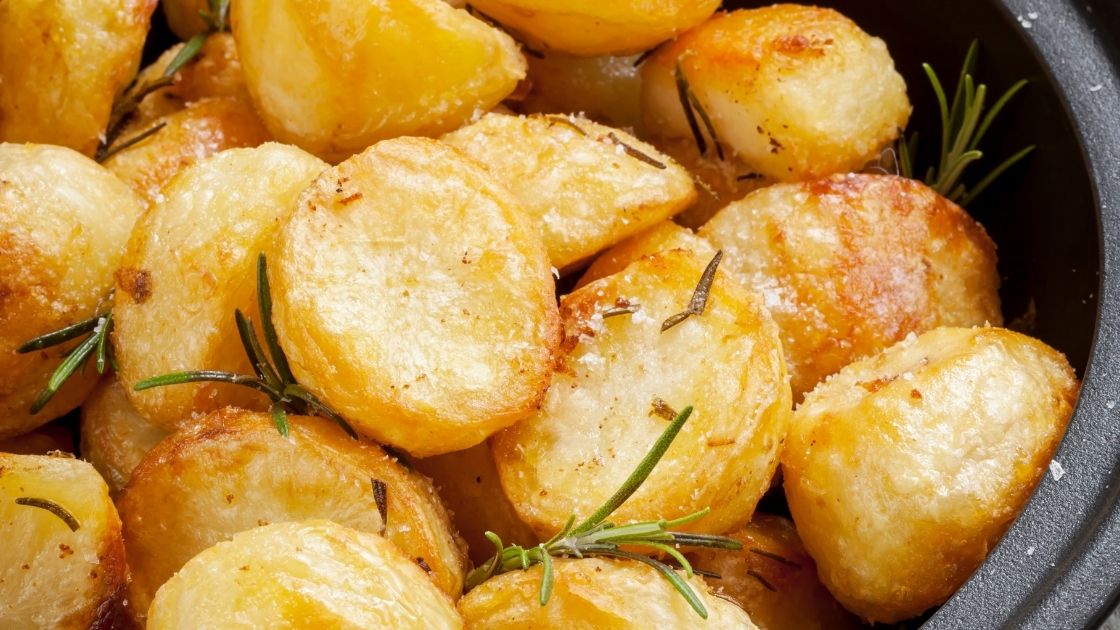 As the seasonal calendar flicks over from Summer to Autumn, we're looking forward to cosying up at home and enjoying so good old-fashioned comfort food!
In the Fairfields Farm house, autumn marks the start of roast dinner season and roast wouldn't be a roast without some deliciously crispy on the outside, fluffy on the inside roast potatoes. We have put together our simple, tried and tested recipe for roasties, why not give it a go for your Sunday dinner or for a midweek treat?
Ingredients:
Fairfields Potatoes (around 1 potato per person)
1 Tbsp Goose Fat
Salt and Pepper
Fresh Rosemary (optional)
Method:
Cut your potatoes in half/thirds and place in a pan of boiling water.
Par-boil for 10-12 minutes.
Drain, and shake around in the pan a little bit to rough up the edges – this helps give you a really crispy skin.
Put a tablespoon of goose fat on an oven tray and place in the pre-heated oven (180-200°C) for a couple of minutes to melt.
Add the potatoes to the tray (be careful – they may splash the hot goose fat), season well with salt and pepper and return to the oven for 35-40 minutes or until golden brown and crispy.
During cooking, check the potatoes every so often and turn them so that they cook evenly. After 30 minutes, add the fresh rosemary to taste.
Enjoy!
You can order a big box of 15kg of our Washed Large Potatoes for £15 including FREE delivery, straight from the farm to your door.