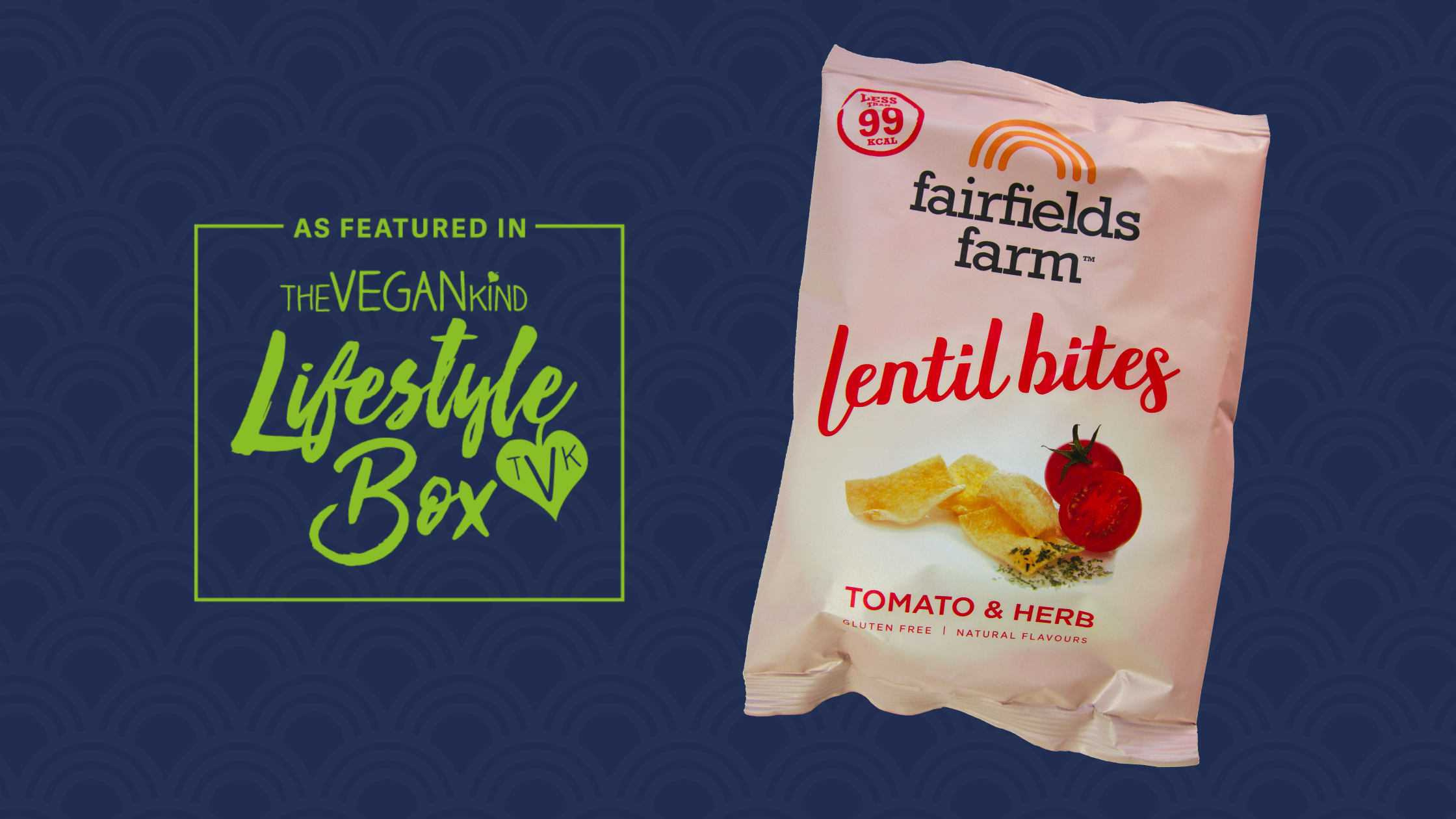 This month our Tomato & Herb Lentil Bites are being featured in The Vegan Kind Lifestyle Box – a monthly subscription box filled with tasty treats and lifestyle products that are completely vegan.
Our lentil bites are a lighter, healthier alternative to snacking, with less than 99 calories per bag.
The fresh tomato and herb flavour will bring your senses alive and make you want to party – although they might just be too good to share.
Not only are Tomato & Herb Lentil Bites suitable for Vegans, they are also Gluten Free.
We are loving seeing everyone receiving their subscription boxes – if you are a subscriber be sure to tag us on Instagram!
Try our Tomato & Herb Lentil Bites for yourself here
Did you know the majority of our hand cooked crisps are vegan?
All of our hand cooked crisps are gluten free and all apart from Cheese & Onion are naturally vegan!
Our new Vegan bundle features Lightly Salted, Salt & Vinegar, Sweet Chilli, Salt & Cracked Pepper, Bacon and Tomato and Roast Rib of Beef. This will come in both our 40g and 150g sizes.
Order our 12x 150g Vegan bundle here
Order our 24x 40g Vegan bundle here