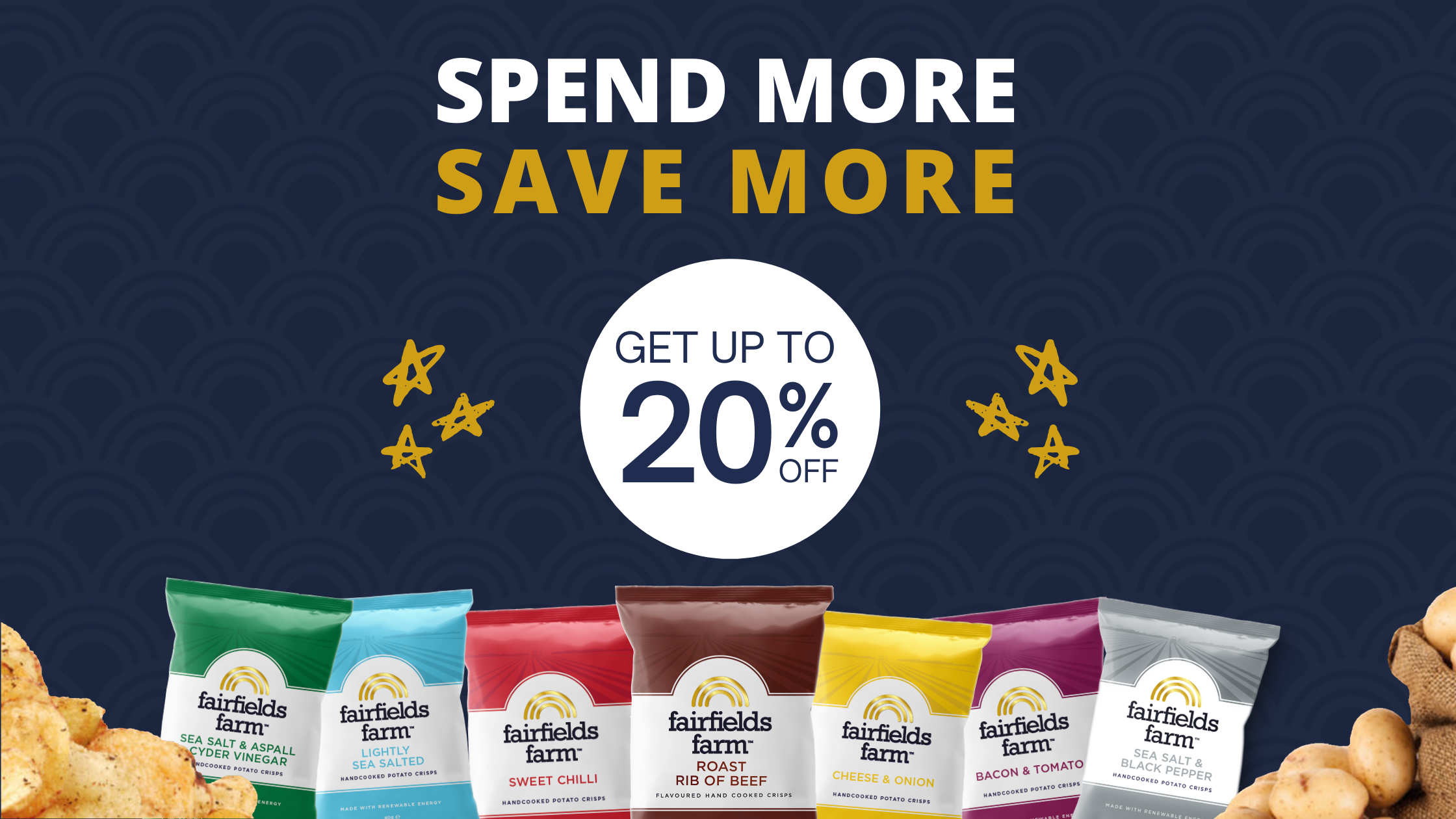 To keep you well-stocked in farm-fresh potatoes and hand cooked crisps this lockdown, we are offering you some seriously special offers when you shop online with us! And no need to worry about when you will be able to get them delivered, we will deliver for FREE throughout the UK just 2-4 days from when you place your order.
You could save…
10% when you spend over £25 with code SAVE10%
15% when you spend over £35 with code SAVE15%
20% when you spend over £40 with code SAVE20%
T&Cs
Offer only valid for orders placed online at www.fairfieldsfarmcrisps.co.uk
This offer cannot be used in conjunction with any other discount codes available at that time on www.fairfieldsfarmcrisps.co.uk.
Offer is valid from Monday 11th January to Sunday 28th February 2021.
This offer cannot be applied retrospectively.
Over 18s only.
SHOP OUR NEW MIXED BOX OF CRISPS
We have launched a brand new range of flavours in our mixed box of hand cooked crisps for 2021, including our popular Bacon & Tomato flavour and our recently launched Roast Rib of Beef flavour. Perfect for pleasing all the family as they are all vegan friendly and gluten-free.
OR STOCK UP ON POTATOES
You can order our potatoes in bulk bags of 15kg for just £13, which could be as little as £10.40 with our Spend More Save More offer.