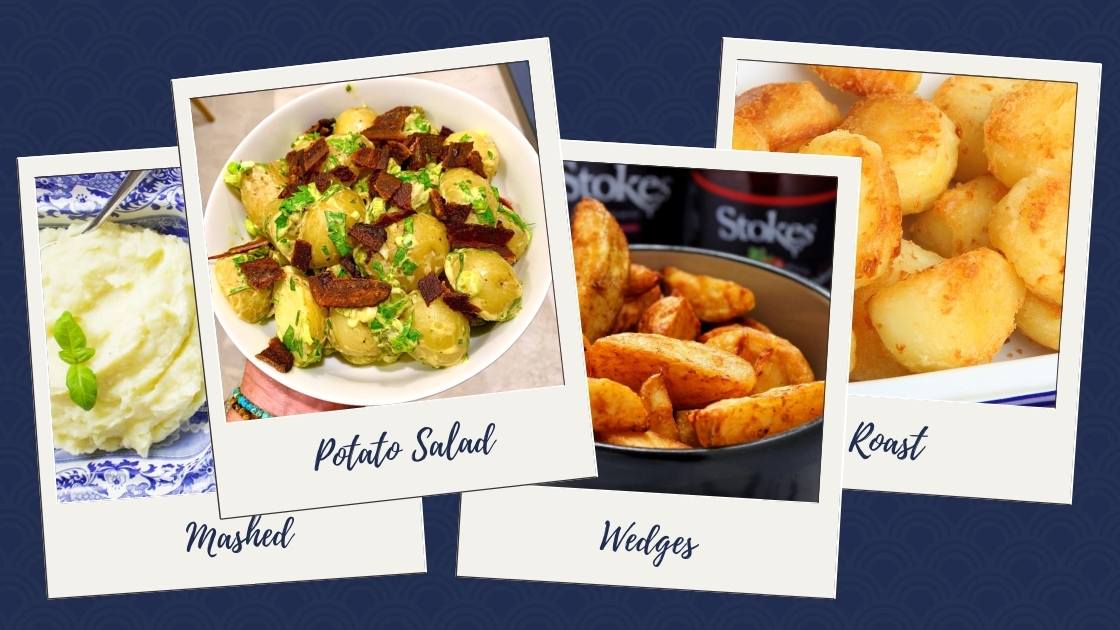 From mash to roasties, from wedges to a new potato salad. Take our quiz to help you decide how you are going to potato your day today! You can order our farm fresh potatoes with free delivery to your door from £13.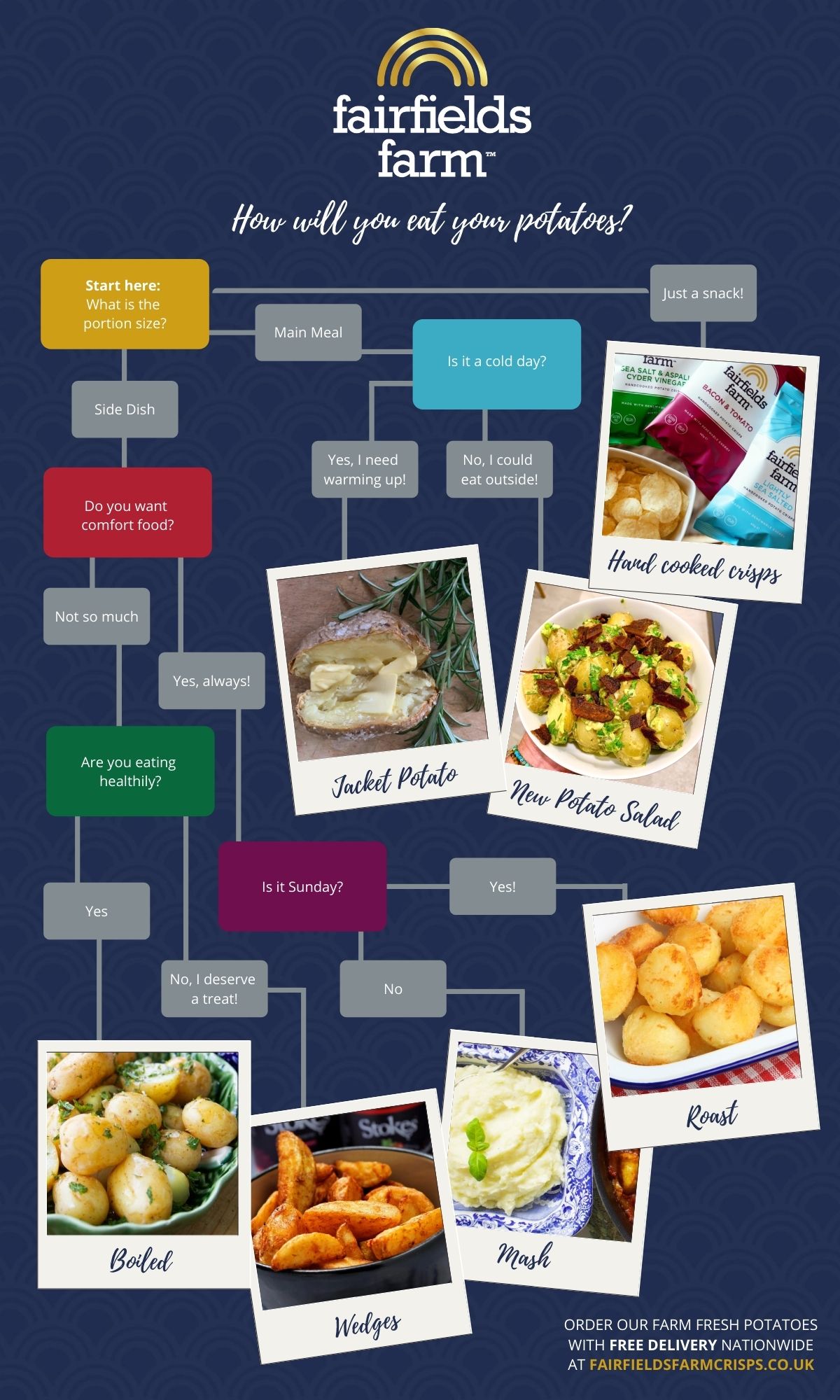 You can order a box of 6 x 750g bags of our new season baby potatoes with 3kg of baking potatoes for £15 including FREE delivery, straight from the farm to your door.
Want crisps too? Our combo deals are the best value way to buy our hand cooked crisps and potatoes which are made with renewable energy. For £25 you can get the above baby potatoes and baking potatoes deal PLUS either 18 x 40g bags of crisps or 6 x 150g bags of crisps in mixed flavours.