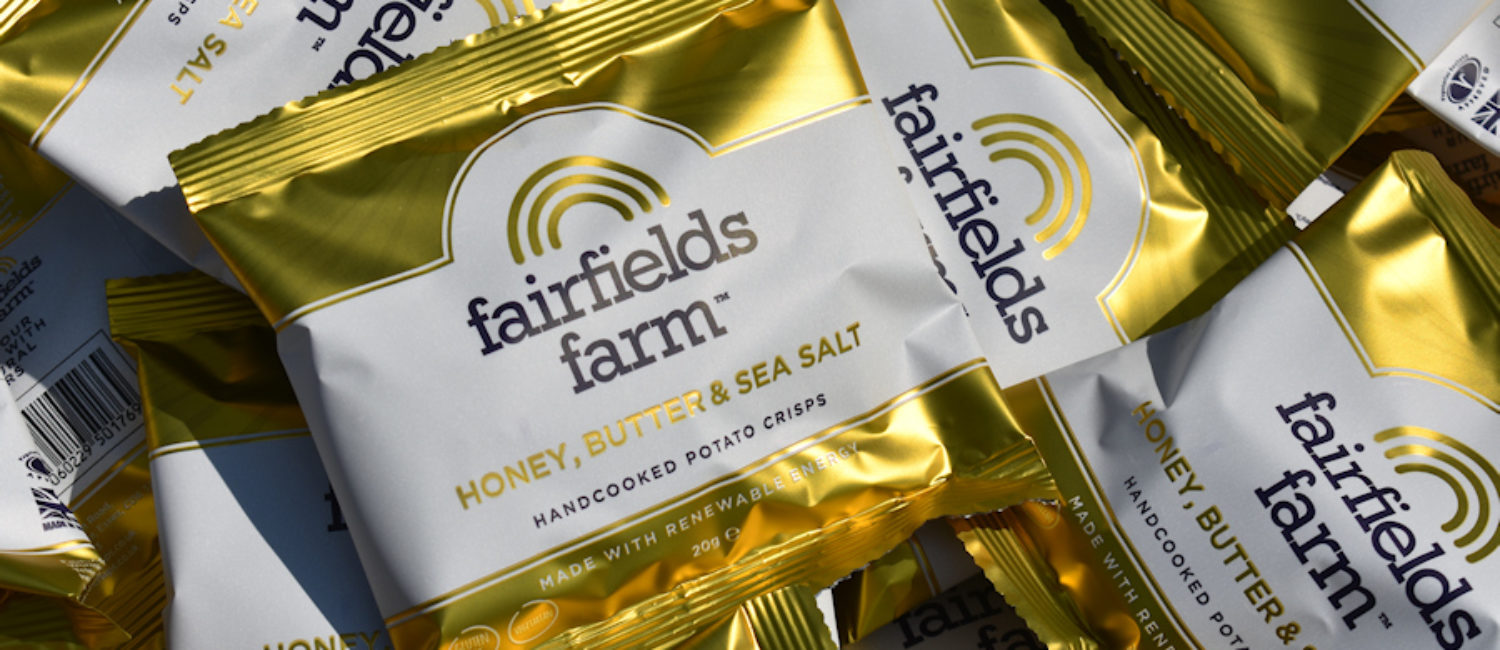 Essex potato farmers-cum-crisp makers Fairfields Farm has teamed up with a UK airline to launch a new flavour.
The artisan crisp brand, based at Wormingford, near Colchester, and run by farmers Robert and Laura Strathern, has worked with carrier Virgin Atlantic to create a new Korean-inspied Honey, Butter & Sea Salt flavour which will be handed out to passengers on flights.
The flavour was the suggestion of Chet Hansra, Virgin Atlantic's inflight services food and beverage manager who first fell in love with it while on holiday in Korea, where the unusual combination is popular.
"Fairfields Farm Crisps are a British company. They use renewable energy to power their crisp factory, and they were really open to our ideas," said Chet. "Together we developed this flavour to give our customers a new experience they won't be able to get anywhere else."
"So far everyone who's tried it has loved it," said business co-founder Laura. "We've loved working closely with Virgin Atlantic to develop this new and unusual flavour specifically for their customers."
Now, passengers travelling on Virgin Atlantic will be able to enjoy the crisps in their economy second service afternoon tea boxes on flights to the US and Caribbean, as well as the Premium Wanderwall and Upper Class Snack Bar, to and from all the airline's destinations globally.