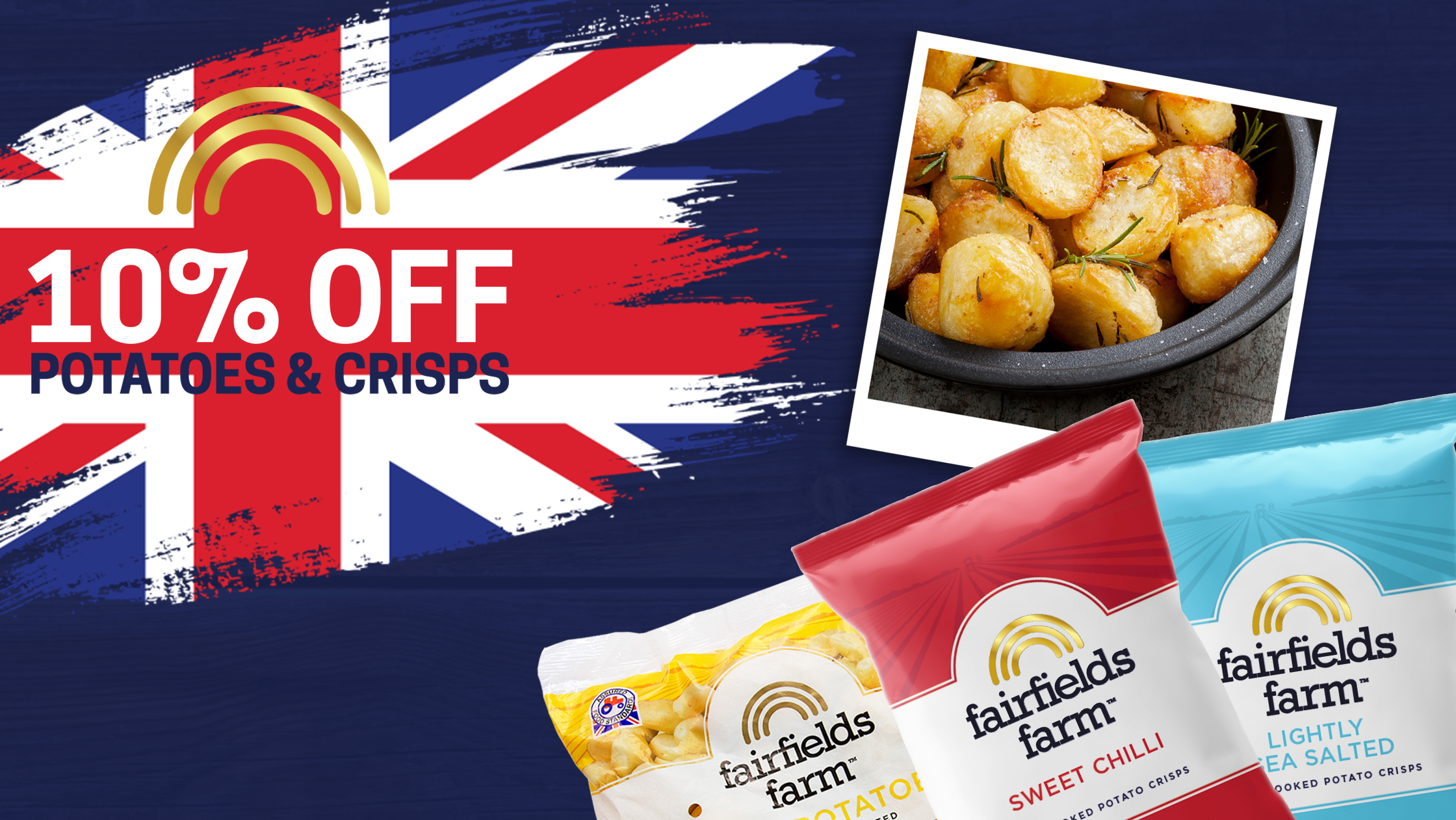 This week marks the beginning of British Food Fortnight and we are enjoying a busy harvest on the family farm in Essex. To give you the opportunity to stock up on our fresh potatoes and hand cooked crisps, we are offering you 10% off everything online! Just enter the code BRITFOOD10 at the checkout.
T&Cs FOR 10% OFF EVERYTHING
Offer only valid for orders placed online at www.fairfieldsfarmcrisps.co.uk
This offer cannot be used in conjunction with any other discount codes available at that time on www.fairfieldsfarmcrisps.co.uk.
Offer is valid from Monday 21st September to Monday 5th October 2020.
This offer cannot be applied retrospectively.
Over 18s only.
GET ROAST READY
The weather is starting to get colder and that can only mean one thing – roast dinners are back! Make the perfect roast potatoes with our delicious potatoes!
Combo deals are the best value way to buy our hand cooked crisps and potatoes. For £24.30 you can have 15kg of washed large potatoes PLUS 24 x 40g crisps in mixed flavours. Remember that all our combo deals come with FREE DELIVERY nationwide.
OR STOCK UP ON SUSTAINABLE SNACKS
You can order a box of 24 x 40g bags of our hand cooked crisps for just £16.20 including FREE delivery, straight from the family farm to your door.