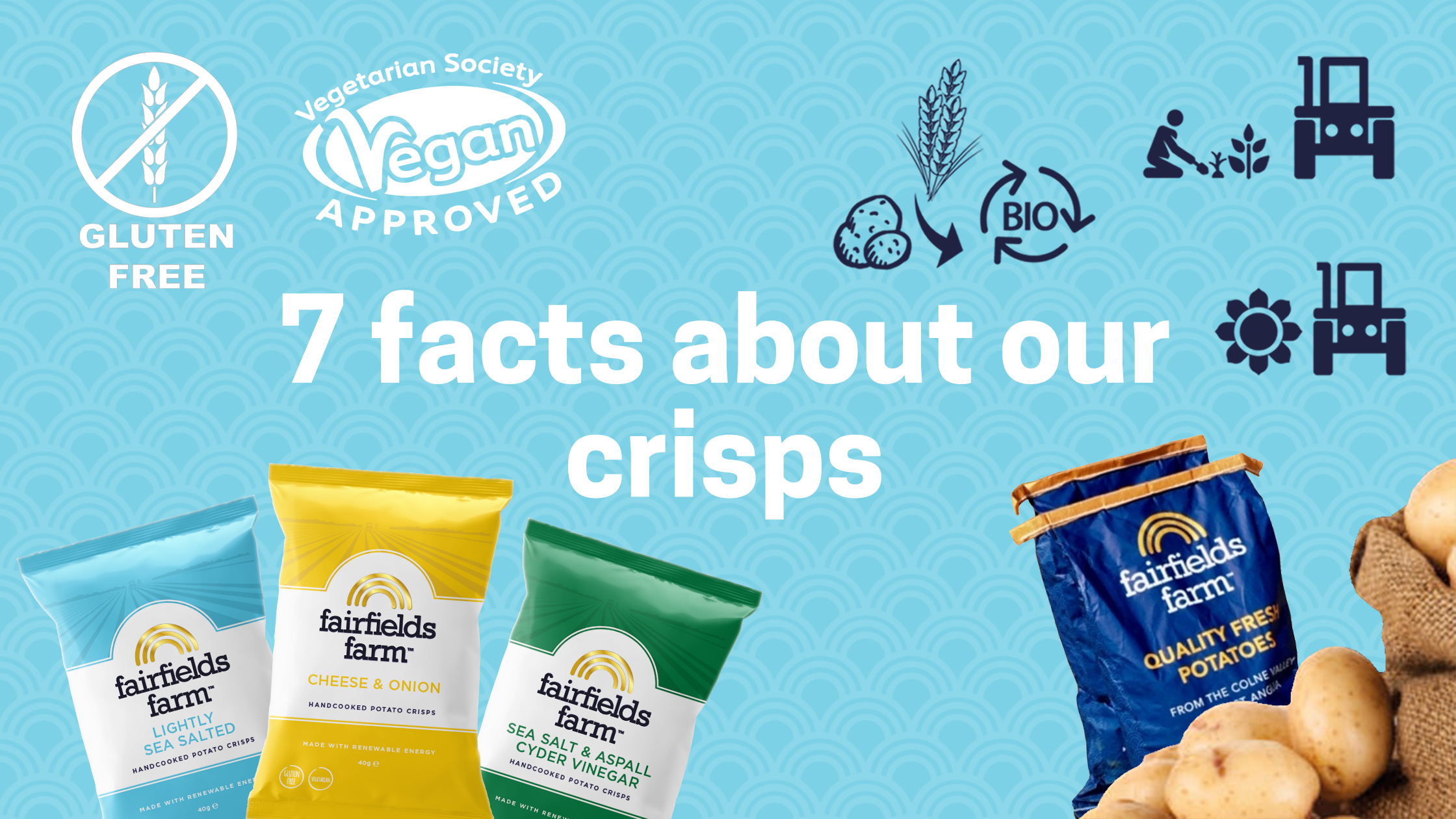 Astound your friends or be fully armed for your next (online) pub quiz with our top crisp facts. From the UK's favourite flavour to how many crisps we Brits eat every day, we are sure there's something that will surprise you!
Ready salted or salted is the UK's favourite crisp flavour – it turns out that we prefer the simpler things in life, crisps included!
Fairfields Farm's best-selling crisp flavours are also the classics: Lightly Sea Salted, Cheese & Onion and Sea Salt and Aspall Cyder Vinegar!!
It takes approximately one potato to make one 40g bag of Fairfields Farm Crisps.
Brits eat a whopping half a billion crisps every day – made out of 17 million potatoes!!
Fairfields Farm's hand cooked crisps are made on the family farm in Colchester, Essex.
All our crisps are vegetarian, vegan (except cheese and onion) and gluten free.
Our crisps are made with renewable energy making for (almost) guilt free snacking!
How many did you guess?
1-2 – Must snack harder!
3-5 – More 'research' required
6-7 – Crisp connoisseur
Try our crisps for yourself today!
You can order our hand cooked crisps online in big boxes of 24 x 40g bags or 12 x 150g bags. The mixed boxes are really popular and for the best value, choose one of our combo deals to order them with a box of our farm fresh potatoes.